When Jenna Nackel reached out to ask if I wanted to facilitate a fundraising training for the Social Innovation Forum Alumni network, I didn't hesitate. I said, "Yes," immediately.  
I had the great honor of working for Silver Lining Mentoring way back in 2014 when we were selected by the Social Innovation Forum (SIF), and I have been a fan ever since. I have had a front row seat as SIF implements its mission to create positive change in Eastern Massachusetts by engaging leaders, strengthening organizations and building networks.   
It is always an honor to be invited to be a part of this powerful network. 
Below are three takeaways from the workshop about the Cycle of Fundraising:
Collaboration is Crucial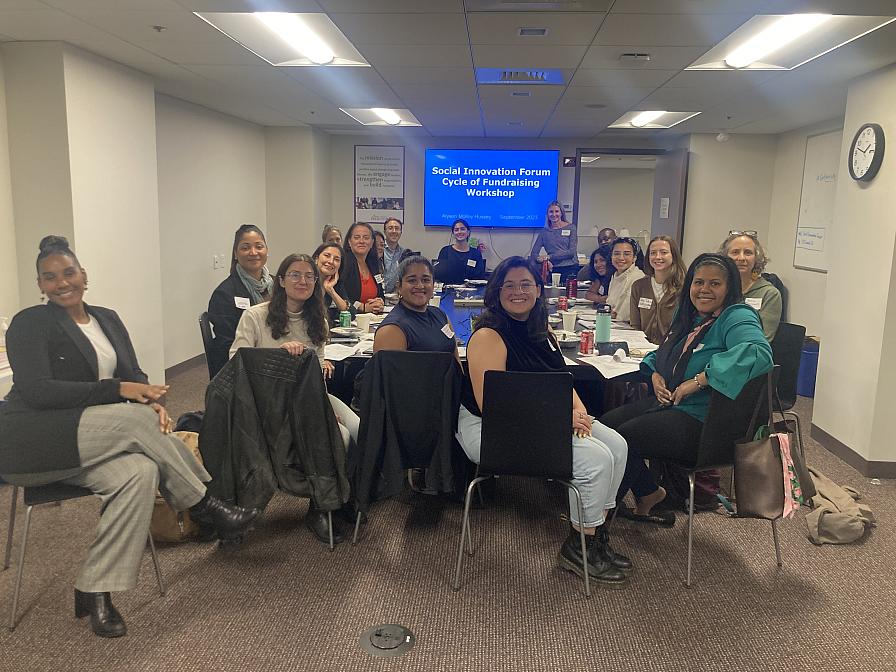 We began the workshop by reading the 10 principles of Community Centric Fundraising. The workshop's collaborative learning environment is an example of Community Centric Fundraising in action. 
At the SIF workshop, I facilitated the "Cycle of Fundraising" exercise from Andy Robinson's book, Train Your Board (And Everyone Else) to Raise Money.   
I have used this exercise countless times to help people move past the idea that fundraising is only about asking for money.  In fact, when we break down the amount of time spent on identification of prospects, educating people on the mission, and expressing genuine gratitude, we realize that the "ask" is really only a very small part of the work. 
Then I invited the Innovators to share their thoughts, experiences and questions. 
The ideas that they came up with were nothing short of brilliant! 
When we went around the room at the end of the session to share one thing that they will take back to their organizations, many of the participants shared an action item that came from one of their peers. 
No One Can Do It Alone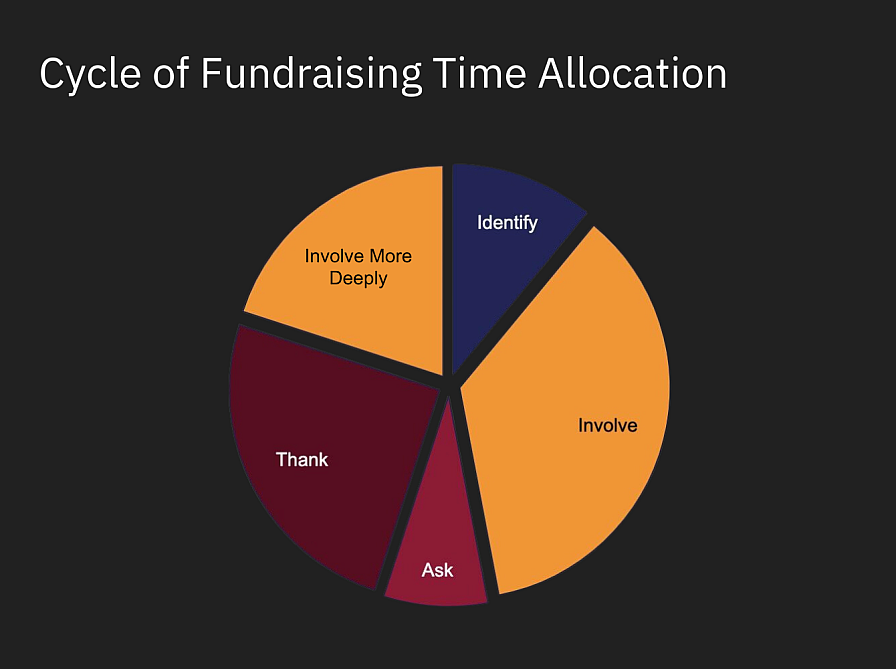 Many of the workshop participants are the only fundraiser on their team. Others are part of a small development team. 
In the workshop, we reviewed the Cycle of Fundraising and spent some time brainstorming  how to educate and involve donors,  since this is the area that requires organizations to spend the most time. 
The participants came up with lots of ideas on how to bring people closer to their mission.  And perhaps more importantly, they came up with ideas on how to engage their boards in this important fundraising work even if they are uncomfortable being askers.
Being with Others Can Recharge Your Battery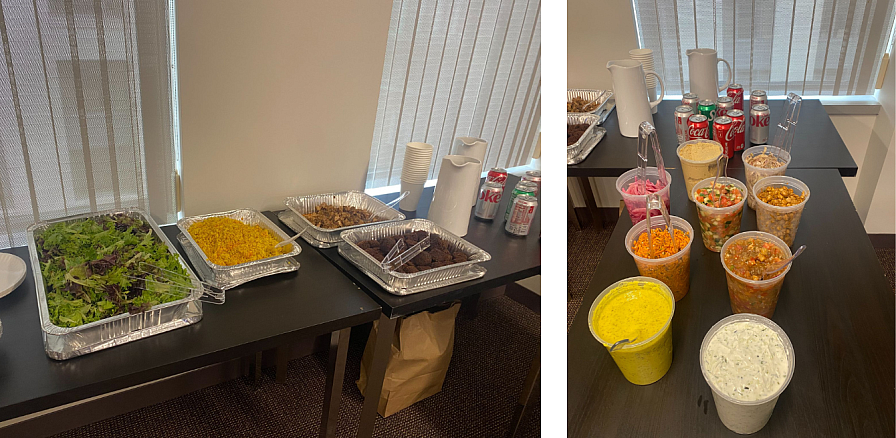 As we planned the workshop, Jenna and I played out the pros and cons of in person trainings v. online trainings. In the end, we decided on offering the training in person at SIF. I am so glad we did!  
In my humble opinion, there is nothing better than being in a room with Innovators!  
I know, first hand, what it takes to be an Innovator.  You have been selected by SIF because you are extraordinary nonprofit leaders working to solve some of our region's most challenging problems. In other words, you are rock stars! 
Who wouldn't want a chance to be in a room with a group of nonprofit rock stars? The energy that SIF innovators bring into a room is amazing!
I left the SIF training feeling like I had just been plugged into a wall and charged to 100%. 
It was such an honor to hold space with a group of  extraordinary nonprofit leaders.
 In fact, that experience inspired me to write this blog post. 
About the Author: 
Alyson Molloy Hussey is a Nonprofit Coach, Consultant, and Trainer. Alyson has worked with numerous nonprofit organizations, including multiple SIF Innovators, to establish and grow their fundraising operations. To learn more about working with Alyson, visit her website.