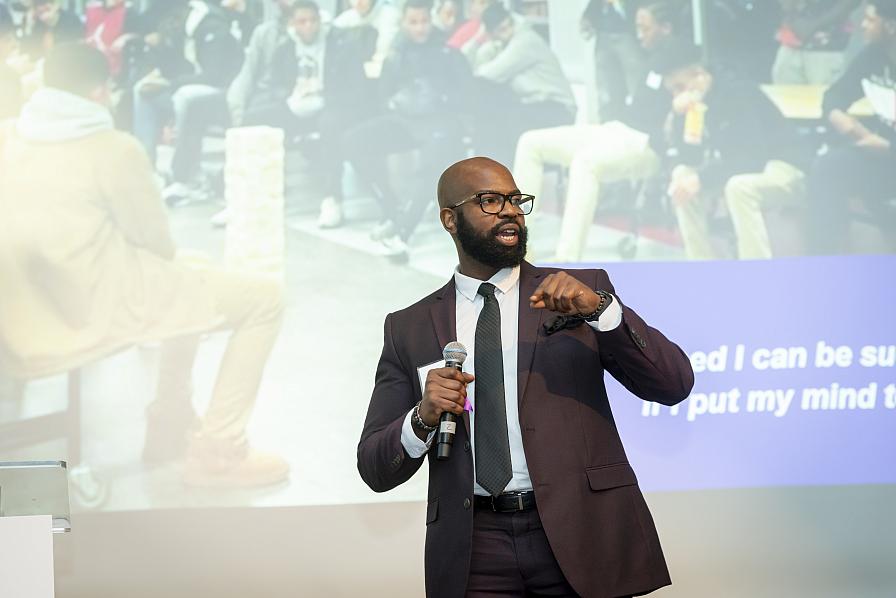 Become an Event Sponsor!
Social Innovator Showcase: May 17, 2023, Artists for Humanity
Warm Winter Welcome: December 2023 (Day and Location TBA)
The Social Innovation Forum (SIF) hosts two main events each year: Social Innovator Showcase (May) and the Warm Winter Welcome (December). Both events allow us to amplify community leaders who are working on the ground, day in and day out, to positively transform individual lives, families, and entire communities through an equity lens.
As an SIF event sponsor, you support social change in Greater Boston. Additionally, you gain visibility in our vibrant social impact community of thousands of nonprofit and community leaders, entrepreneurs, philanthropists, and business executives. Sponsors will receive recognition and related benefits for both the Showcase in May and Warm Winter Welcome in December.
Please join us!
To view the full menu of Sponsorship opportunities and benefits click here. 
If you are interested in being an SIF event sponsor, please complete the form below. For more information, contact Amaka Maduegbunam at amaduegbunam@socialinnovationforum.org.