This March, the Social Innovation Forum (SIF) will hold eight free, educational events as a part of our annual Social Issue Talk Series where funders and community leaders can hear from leading experts and our 2016 Social Innovators about the latest trends, best practices, and exciting innovations across a variety of fields. You can see a full list of talks in the series
here
 or read on for more information about the "Increasing Quality Mental Health Care for Proven Risk Youth" Social Issue Talk. 
---
Increasing Quality Mental Health Care for Proven Risk Youth
Sponsoring Partner: The Fish Family Foundation
Guest speaker: Peter Forbes, Commissioner of the Massachusetts Department of Youth Services
Featured Innovator: SMART Team, a Division of Justice Resource Institute
---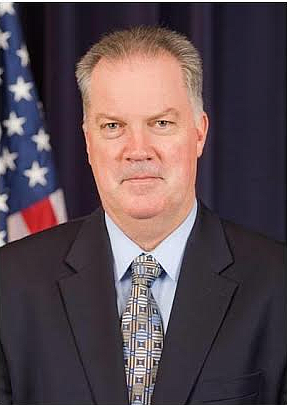 Peter Forbes was appointed Commissioner for the Massachusetts Department of Youth Services (DYS) in June 2013. He was re-appointed as DYS Commissioner in February 2015 by Mary Lou Sudders, the Secretary of Executive Office of Health and Human Services and Governor Charles Baker. Commissioner Forbes' career in juvenile justice has spanned more than 30 years. He has served DYS in numerous capacities starting early in his career as a direct-care worker in secure treatment up through serving as Deputy Commissioner for Operations. Under Commissioner Forbes' current leadership, the agency prioritizes data driven decision-making. Peter has been strategically focused on positive youth outcomes by providing educational attainment, training, and employment opportunities for DYS youth with the long-term goal of reducing recidivism and improving public safety. Commissioner Forbes has been recognized by the Council of Juvenile Correctional Administrators for his leadership in implementing positive youth development practices, working to reduce the use of room confinement, and fostering a collaborative forum for learning that supports effective juvenile justice practice. He is committed to sustaining efforts that ensure low-risk youth do not penetrate the deep end of the juvenile justice system, and building supportive partnerships to ensure that youth in DYS custody return to the community having received appropriate services that will help young people develop into productive adults. Forbes holds a Master of Science in Human Services from the College of Public and Community Service at the University of Massachusetts Boston and an undergraduate degree in Sociology from the University of Massachusetts Lowell.
 
The SMART Team, a division of Justice Resource Institute, provides young people (13-24 years old) with the highest quality of mental health services in the places where they can be reached; their homes, schools, detention centers, DYS facilities, jails and prisons.