Update from our Portfolio Organizations
More than Words, a 2009 Social Innovator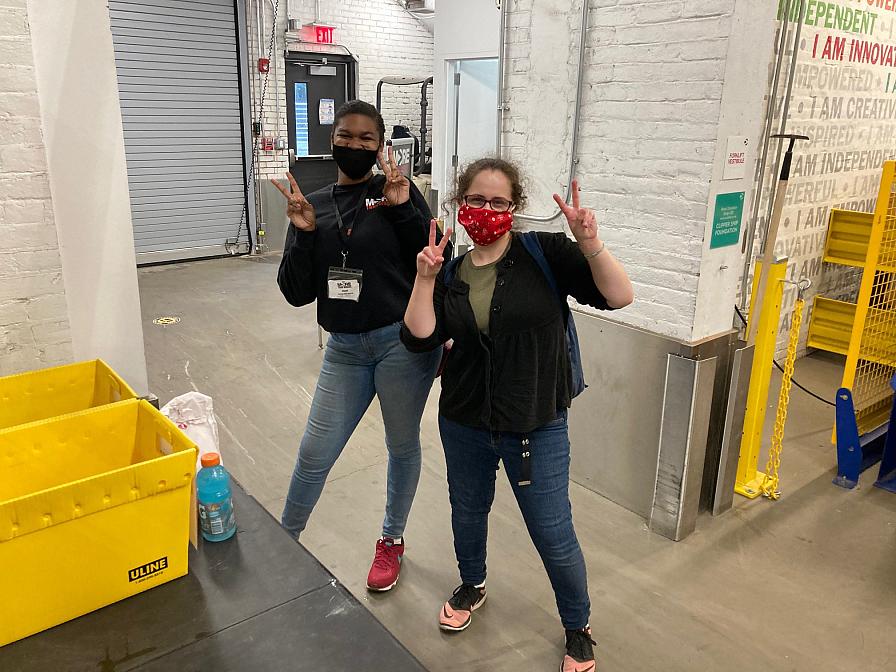 More than Words (MTW) is a nonprofit social enterprise that empowers youth who are in foster care, court-involved, homeless, or out of school to take charge of their lives by taking charge of a $3.7M business. The youth are active part-time associates for MTW's retail and online used bookselling businesses and also work a second paid job focused on advancing goals to transition to other jobs and higher education. When social distance measures were put in, the organization had to shift many of their training and youth development programs. Shortly thereafter, the MTW team developed innovative ways to continue empowering and showing up for youth.

The MTW team started a needs assessment with all youth within their network, to understand whether the youth had access to housing, food, cleaning products, and medications. They were involved in handing out laptops, turning on cell service, helping to set up emergency housing -- to show youth that they are important in this world. Like many other businesses and organizations, MTW transitioned to online programming on Zoom to allow for individual case management with youth development managers, workshops, and team meetings. In the transition, MTW retained nearly all of their youth and re-engaged many who had previously left programs. To build team spirit, the organization hosted a variety of online activities, including cooking classes, meditation, health and wellness, creative expression, and makeup. 

As the organization moves to support youth and families in a virtual setting, they are taking a hard look at their financials and values. MTW relies on their youth-run business for 50% of their budget, and their highest margin business lines –retail, pop-up shops – were completely shuttered. MTW youth and their families already have extremely limited savings and are at high risk for experiencing significant and compounding challenges associated with lost wages due to COVID-19. To compensate for these losses, the organization has pivoted their business. MTW took a small pilot program in sourcing textiles and selling them online, and launched a new business line selling clothing, shoes, and accessories online. These developments helped the organization pay over $50,000 per month directly to their young people to help them get through the crisis. MTW was profitable in this venture and hopes that it will be an exciting skill-building opportunity for all the youth.
Donors can support MTW in the following ways:
Shop the online inventory! In addition to books, MTW now sells clothing, shoes, social enterprise items, and records. All the earned revenue generated is directly reinvested into MTW's social enterprise and youth development programming. 
Donate books, clothes, shoes, and accessories! MTW accepts a wide variety of donated goods, which fuel the businesses.
Donate directly to MTW! With the additional challenges MTW's young people are facing as the result of the COVID-19 crisis, your support is more critical than ever. 

For more information or questions, please contact Founder and CEO Jodi Rosenbaum (pronouns: she/her) at jodi@mtwyouth.org. 
---

Silver Lining Mentoring, a 2014 Social Innovator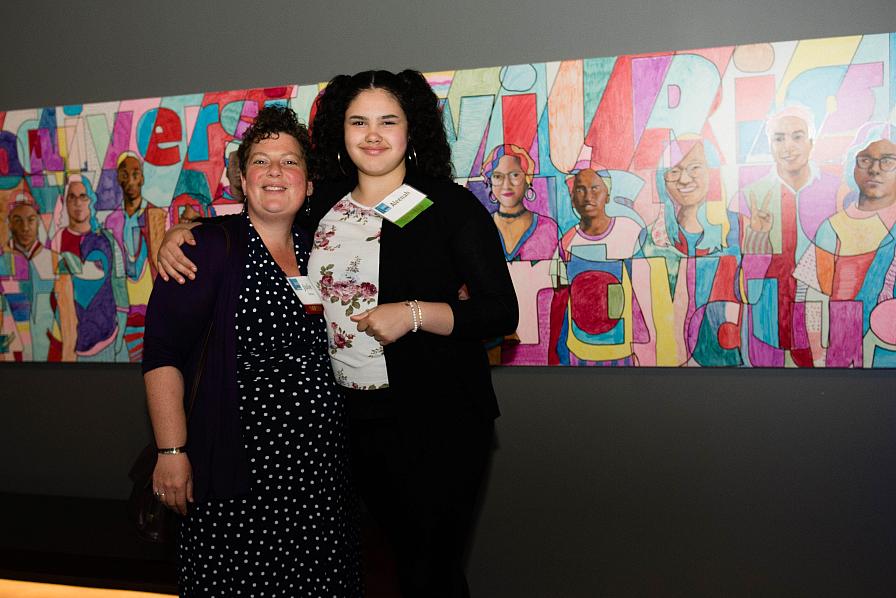 Silver Lining Mentoring (SLM), empowers youth in foster care in Greater Boston to thrive through committed mentoring relationships and the development of essential life skills. SLM provides long term one-on-one mentoring and life skills development for young people who have been removed from their homes due to abuse or neglect. Last year, SLM made a significant contribution to the field with the opening of the Silver Lining Institute, a national thought leadership center designed to share best practices and expand access to mentoring youth in foster care throughout the country. 

Long before COVID-19, young people in foster care, and those who have aged out have been disproportionately impacted by health challenges, unemployment, homelessness, and social isolation. During the pandemic, youth under the age of 18 who live in congregate care face challenges including policies prohibiting visitors, lacking access to technology and education-related resources, and lacking human connections outside of the facilities where they live. As a result of COVID-19, congregate care settings are experiencing staff shortages, and the underlying mental health issues of young people in these settings can be triggered by extreme isolation. Youth who have aged out of foster care face increased pandemic-related challenges threatening their security and stability, such as lack of access to housing, food, and employment. Youth impacted by foster care need volunteer mentors and Silver Lining's support now more than ever.
 
SLM has streamlined their organizational priorities to focus on the most critical needs of youth during the pandemic – meeting emergency needs and fostering connections. Since early March, SLM has introduced several initiatives to support youth including providing emergency financial support to young people for critical expenses like rent, food, utilities, cell phone service, and healthcare; providing technical assistance to other mentoring programs and foster care providers on best practices so that more youth in foster care throughout the country can benefit from mentoring relationships; and creating a virtual platform for their matches to access reliable COVID-related resources, an avenue to share their voices, and ideas for ways to stay connected and engaged. In the coming months, SLM remains committed to staying in close communication with their youth and volunteer mentors and has invested in the necessary resources and technology to continue to make high quality mentoring possible for their community's most vulnerable young people. 
Donations to SLM can help in the following ways: 
$5000 - Matches the savings of 5 teens in our Learn & Earn life skills program
$1000 - Connects one foster youth with a committed adult mentor
$500 - Supports specialized training for a mentor to prepare to be matched with a youth
$250 - Provides groceries for one youth during the Covid-19 pandemic
$100 - Allows one youth to attend financial literacy training
Make a donation here! 
You can also give through a donor-advised fund or by mailing a check to:
Silver Lining Mentoring
727 Atlantic Avenue, 3rd Floor
Boston, MA 02111
For more information or questions, please contact Chief Executive Officer, Colby Swettberg (pronouns: they, them, their or Colby's name in lieu of pronouns) at colby@silverliningmentoring.org.
---
Other Resources & Readings 
Recently, the National Committee for Responsive Philanthropy (NCRP) conducted a study to assess grantmaking by community foundations across the country to figure out how much they are investing in black communities. Click here to read more about their notable findings and conclusions from their examination of the latest available grantmaking data (2016-2018) of 25 community foundations (CFs) – from Los Angeles to New Orleans to New York City to St. Paul.